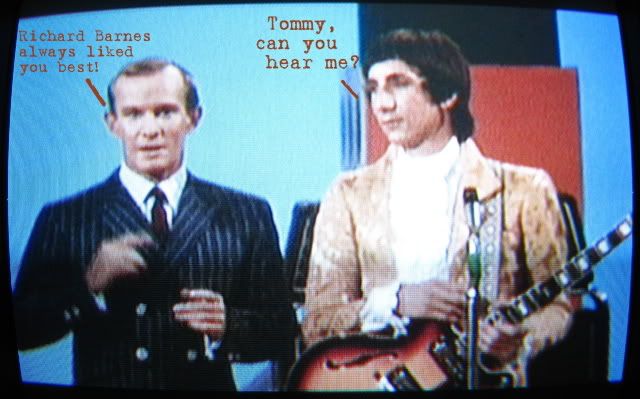 Late breaking news from the BBC:

Pete Townshend confessed today that the true inspiration for "Tommy" was an American comedian and behind-the-scenes shenanigans by The Who's drummer. On the eve of the album's 40th anniversary, the startling revelation came to light in an exclusive email interview on an elite fan website.
"I feel that I have to come out with the true story now; I've been telling the lie for so many years, I almost believe it myself. It's not about Meher Baba at all."
And the legend about Nik Cohn being a pinball fanatic?
"A fabrication. Nik was always playing darts, he could care less about pinball!

Tommy was originally about a blind, deaf and dumb YO-YO Champion

. I had to change it because of one of the suits at Decca-his son got hit in the eye by an errant Duncan when he was trying a stupid 'round the world' trick."
Townshend now says that Keith Moon was the prime mover for the groundbreaking album. Moon infamously added extra explosive oomph to his drum kit for the band's appearance on a CBS television show. When they finished playing the anthem "My Generation", pandemonium broke out. The blast sent shock waves, smoke and shrapnel in every direction, leaving everyone on stage dazed and confused. Townshend recalls,
"It was all Moonie's doing…and I've never given him credit. When those charges went off, I was completely disoriented. It was like all my senses had been switched off. I tried shouting at the television host, but nothing came out."